Interview by: Carol Wright
Photographer: Guido Venitucci
Publisher: Nyota Magazine
Jacob Moran is an actor that should be on everyone's radar. With a role in the hit Blumhouse thriller The Black Phone and his short-film New Shoes having its world premiere at the Cannes Film Festival last month, one can only imagine the milestones he'll hit later in his career. Moran talked to NYOTA about working with Nicole Kidman, playing a character different from himself in New Shoes, and his advice for aspiring actors.
What initially sparked your interest in acting?
I come from a family who loves music and theater. Since I can remember we were dancing and I was playing the drums. This led to local performances and community theater and training at the Orbit Arts Academy. When I was 11, I booked the Broadway National Tour of the School of Rock and that really set my love of performing into motion. While I have since transitioned to a focus on film and television the early foundation of music and live performing definitely set the groundwork.
Who are some of your acting inspirations?
I really have just so many. It is always inspiring to be in the presence of a great actor and watch their style. Ethan Hawke and Nicole Kidman are definitely two that have been incredible to watch work. Matthew McConaughey and Leo DiCaprio fascinate me as well and I think the range of their movies is really impressive.
Do you feel that you grew as an actor after working on The Black Phone?
Absolutely. Anytime I have a chance to work with other talented people I grow. This was also the first major motion picture I had the privilege of being a part of so seeing how that process comes together was exciting.
Tell our readers about your short-film New Shoes. What drew you to the project?
It was very intriguing to play a character so different from myself. Even more interesting was the fact that this is a true story and I knew I would be working with the person who I would be portraying, Thommy Kane. While this was a little intimidating I was up for the challenge and that made me dig deeper into understanding who Tristan really was and how he felt.
New Shoes has a heavy subject matter. How did you get into the headspace for the role?
This is a special film and definitely an experience that will help shape me as an actor. My character Tristan and the film is based on a true story. Tristan's upbringing couldn't be more different than mine and I really had to work hard to figure out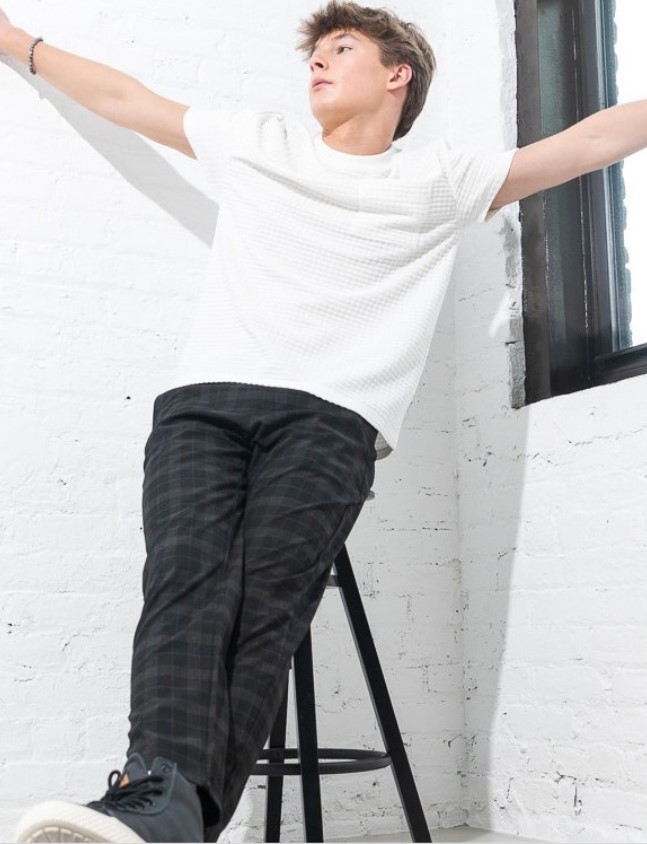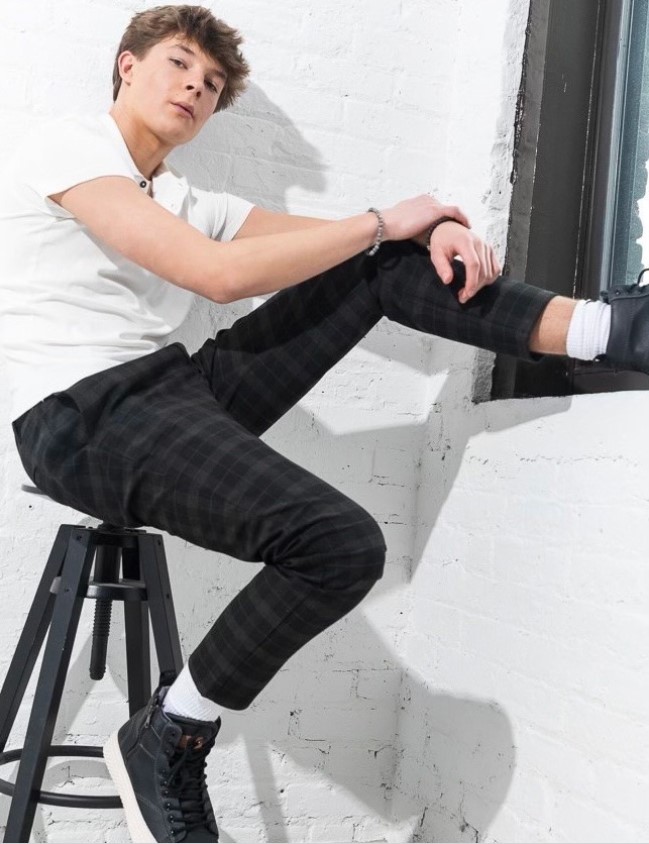 "…keep planting the seeds… If you keep planting one day you get to see it all grow. To me this means building relationships, taking every opportunity that makes sense for you (there are no small parts).."
a way to connect to this character and way of life. It was hard. I felt a responsibility to tell this story how director Thommy Kane experienced it. This was his true story and I had to make sure I brought my own vision to it while honoring his childhood experiences. There were some long days and rough moments because the material is so raw. We filmed in a rundown duplex and it was dirty..really dirty. I had to really focus and being in that environment helped me understand this new reality.
The film premiered at Cannes which is an incredible honor for any actor. How did it feel to have that experience?
The best way I can describe the experience was like being in a movie, only it was real life. If you are a young actor, life myself, I can't think of a more inspiring place to be around so many successful and hardworking filmmakers and actors. To watch our film at the American Pavilion was amazing. It was
the first time we experienced others' reactions to the film and it was well received. It is still hard for me to watch myself on screen but I knew this was a defining moment.
You're currently working on Holland Michigan with Nicole Kidman. Are you learning a lot from her?
Yes. We wrapped the film and it was a great experience. Watching her work was a true honor. She is kind and funny and very engaged. It is an intense story and I loved every minute of it.
What advice do you have for aspiring actors?
The best advice I have for newer actors is keep planting the seeds. This was advice given to me and I will never forget it. If you keep planting one day you get to see it all grow. To me this means building relationships, taking every opportunity that makes sense for you (there are no small parts). Do the work, keep training and love what you do. Don't get me wrong, I get discouraged sometimes, but I come back to the belief that the work you put in today will pay off in ways we don't even know just yet.