By: Grace Lee
Publisher: Young Entertainment
Has anyone re-watched The Black Phone as of late? If you haven't, what about New Amsterdam or The Wonder Years? For those curious as to why those were mentioned, it's because we have an exclusive interview with Jacob Moran! We can't wait to talk to Jacob about his role as Billy, his thoughts and experience with the show and cast members, and more. Because The Black Phone will be more mentioned compared to Jacob's other roles, and because the film was eventually universally released in 2022, there will be light spoilers in this article. While there will be light spoilers, there will be no explicit spoilers for those who haven't watched the movie. For those who haven't watched it and still wish to, we highly recommend watching The Black Phone first before reading this article. And now, onto this interview and its refresher.
Click here or scroll down to the bottom of the page to find the YouTube video
For those who weren't aware, The Black Phone is a supernatural horror movie that premiered on Fantastic Fest on September 25th, 2021. It was universally shown in theatres by Universal Pictures on June 24th, 2022. This film featured the ever-talented actors/actresses that you'll recognize from other sources of media. This includes Ethan Hawke, Madeleine McGraw, Jeremy Davies, Mason Thames, James Ransone, and our interviewee Jacob Moran.
The Black Phone tells the story of siblings Finney and Gwen Blake. They become involved with a serial child abductor and murderer called The Grabber. To best summarize what's going on in the film without explicit spoilers, Finney was kidnapped by The Grabber. He then tries to escape with the assistance of The Grabber's previous victims, who are now dead, through a broken, rotary phone. The film's release was highly successful from a critical and commercial view, grossed to at least $161.4 million. The film was highly praised for staying faithful to its source material, stunning performance, and screenplay.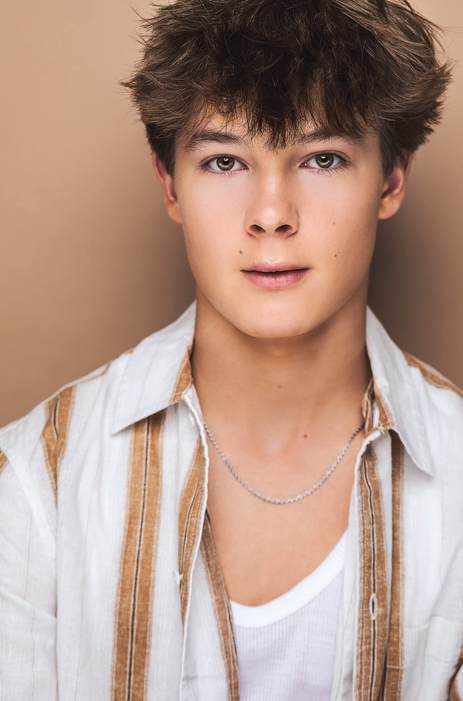 Moving onto the inspiration, did you know that the film was based on a short story? The author Joe Hill wrote a book titled 20th Century Ghosts. It is a collection of short stories that was released in the United Kingdom on October 2055, eventually having an international release to the United States on October 2007. The book won several awards, ranging from the Bram Stoker Award for Best Fiction Collection and the British Fantasy Award for Best Collection and Best Short Story. They even made audiobook versions of the stories.
As for the short story, the story went by the same name. The Black Phone, the short story, remains the same. Finney has been kidnapped by The Grabber. His only means of escape is through the disconnected, black phone that carries the whispers of the kidnapper's previous victims. As mentioned before, the film stayed faithful to its inspiration.