'School of Rock' Review – Victoria Theatre Association – Redemptive Education
Originally posted on mostmetro.com by on Oct. 3, 2018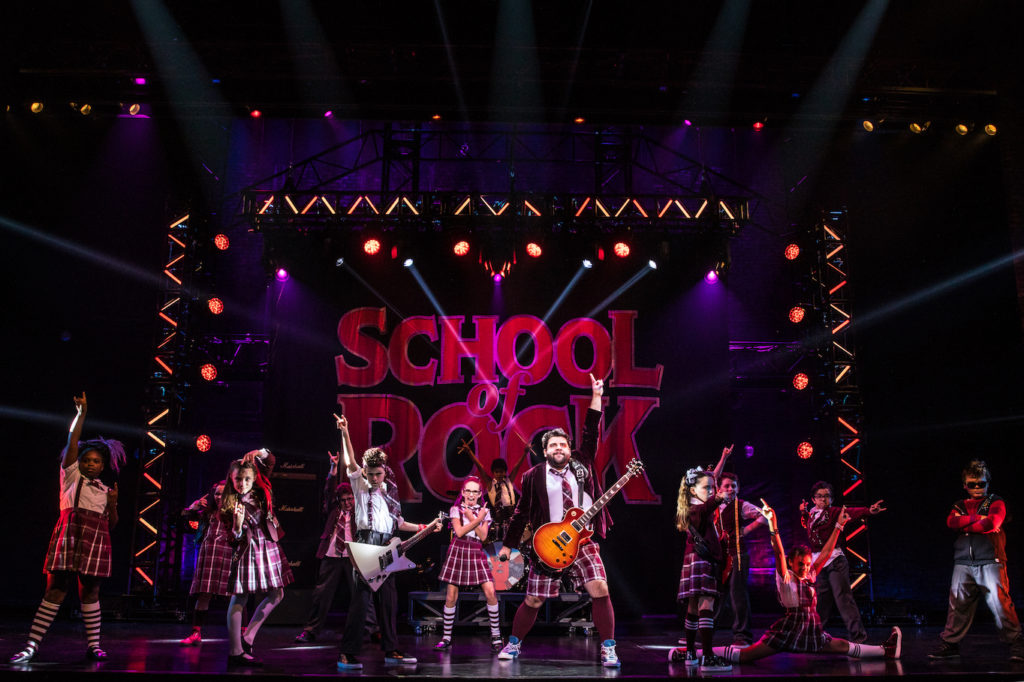 Musical theatre has always had a deep affection for con artists. Whether it's Evan Hansen overwhelming the Murphys or Harold Hill spinning River City into a tizzy, dubious individuals ultimately finding some sense of redemption at the hands of those willing to forgive is prime fodder for song. Wannabe rocker Dewey Finn is another example of this special con club as evidenced in composer Andrew Lloyd Webber, librettist Julian Fellowes and lyricist Glenn Slater's charming and tuneful 2015 Tony Award-nominated musical comedy School of Rock, currently receiving an excellent local premiere courtesy of the Victoria Theatre Association's Premier Health Broadway Series at the Schuster Center.
Based on the 2003 film of the same name starring Jack Black and breezily directed by Laurence Connor, School of Rock applies the tried and true fish out of water scenario to Dewey, who gets more than he bargained for when assuming his sheepish roommate and best friend Ned's identity when Horace Green Prep School calls for a substitute teacher. He knows nothing about traditional teaching, but is a major aficionado of rock music history which he uses to his advantage. Along the way, his adorably straight-laced and vulnerable students come to realize the importance of rock education while discovering new facets of their inherent purpose and potential as he transforms them into an impressive rock band.
Standing in the shadows of the aforementioned Black but providing a silly level of kooky all his own, Merritt David Janes is a real comedic find. His energetic, no-holds-barred take on Dewey hits all the right notes from delusional absurdity to surprising tenderness. Unsurprisingly, his best musical moments are in the classroom in rousing numbers (exuberantly choreographed by JoAnn M. Hunter) including You're in the Band and Stick It to the Man. Lexie Dorsett Sharp wonderfully counters Janes as pleasantly uptight principal Rosalie, notably sending the lovely ballad Where Did the Rock Go? through the roof in Act 2. Layne Roate, friendly and supportive, gives a terrific national tour debut as Ned, whose conflicted devotion to Dewey and his domineering girlfriend Patty (Madison Micucci, solid) strikes a chord. The knockout students, playing their own instruments with maturity and finesse and providing a moving rendition of the anthem If Only You Would Listen, consists of Arianna Pereira (Shonelle), Leanne Parks (Katie), Jacob Moran (James), Alyssa Emily Marvin (Marcy), Julian Brescia (Mason), Grier Burke (shy, big-voiced Tomika), Cameron Trueblood (Freddy), Mystic Inscho (Zack), Sammy Dell (Billy), Theo Mitchell-Penner (Lawrence), Sami Bray (hard-nosed Summer), and Gabriella Uhl (Sophie). The versatile adult ensemble consists of Tim Shea, Deidre Lang, Sinclair Mitchell, Jonathon Timpanelli, Patrick Clanton, Liam Fennecken, Elysia Jordan, Hernando Umana, and Melanie Evans.
The first-rate artistic team includes scenic and costume designer Anna Louizos, lighting designer Natasha Katz, sound designer Mick Potter, and hair designer Josh Marquette. Musical director Martyn Axe leads a top-notch orchestra.
Offering hearty laughs while providing meaningful lessons in acceptance and good parenting, School of Rock is a feel-good winner worthy of many gold stars.
School of Rock continues through Oct. 7 at the Schuster Center, Second and Main Streets, Dayton. Act One: 75 minutes; Act Two: 60 minutes. Performances are 8 p.m. Wednesday-Friday; 2 and 8 p.m. Saturday; 2 and 7:30 p.m. Sunday. Tickets are $26-$99. Call (937) 228-3630 or visit ticketcenterstage.com.
Let's Start a Conversation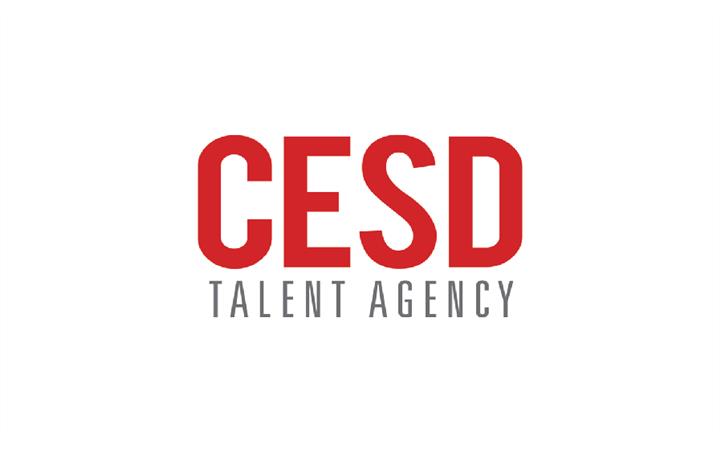 CESD Talent Agency
David Doan/Mallory Tucker, Agent
212-477-1666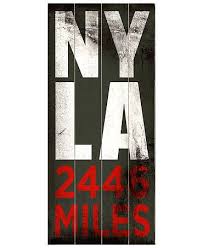 Zoom Talent and Management, Manager
973-714-0846